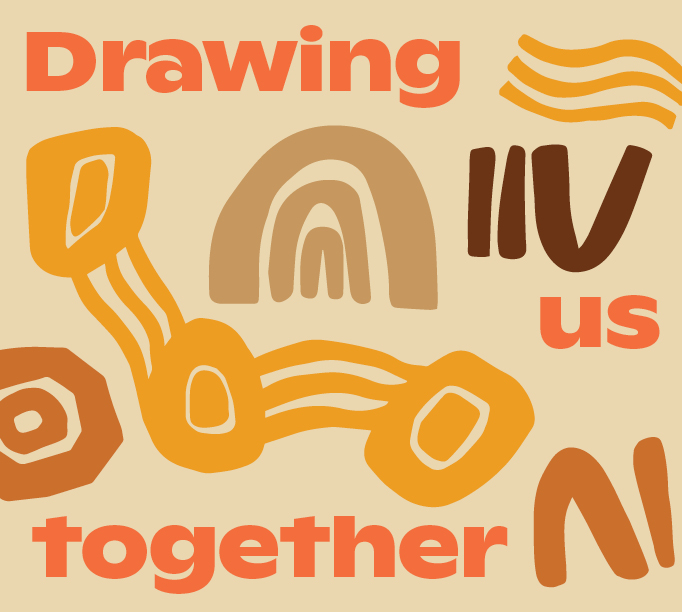 Drawing Us Together
2 July, 2022-17 July, 2022
Orange Central Square is on Wiradjuri country, we pay our respect to the traditional owners, their elders past & present, and value their care and custodianship of these lands.
We are working together with our local schools to create a shared future for the second year running.
To celebrate NAIDOC Week 2022, we have partnered with local schools to create a children's story book. The story, written by Alton Walley, is based on this year's NAIDOC Message 'Get Up, Stand Up, Show Up', focusing on the value of leadership and how we can influence those near to us to make a positive change. Participating schools were asked to submit a series of artwork and designs to create the illustrations which will be featured in the story book.
About the Author
Alton Walley is a Whadjuk, Wilman, Kaneang Nyoongar man from the South-West of Western Australia. Alton has been heavily immersed in his culture since he was a young boy, being fortunate enough to have access to, and engage with, a wealth of knowledgeable cultural figures. He believes that his strong Nyoongar identity, alongside his passion for cultural representation and education, has guided his journey and aided in his achievements to date.
Message from the Author
I would like to acknowledge my ancestors and Elders; their generous cultural teachings have truly shaped my values and perspectives. I hope as you read this story, its message is clear that I believe many small changes can lead to big changes. I dedicate this story to my family and friends who have become family. May we continue to learn from each other.
Participating Schools include:
Orange Christian School
Orange Public School
Glenroi Heights Public School
Books will be available for sale with proceeds to Children's Ground (https://childrensground.org.au/)
Terms and conditions apply.