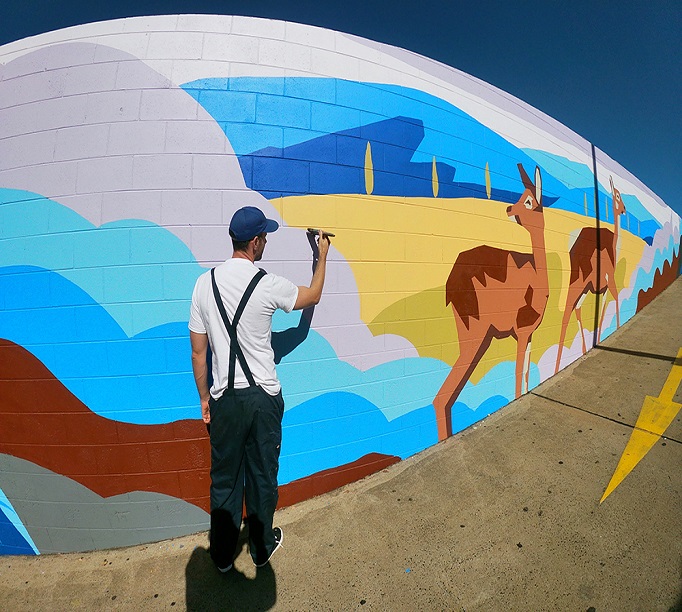 Community Mural
Have you seen our community mural?
Our new Mural was designed in conjunction with James Middleton from Paint The Town Murals where inspiration was taken from Orange's well-deserved reputation for producing food and wine, it's stunning landscapes and the town history.
With the Anson Street car park entrance in need of a makeover, it was decided to create a community mural which could become an interactive piece of public art for everyone to enjoy!
We would love to invite all our community members to visit the shopping centre and view the mural on display.