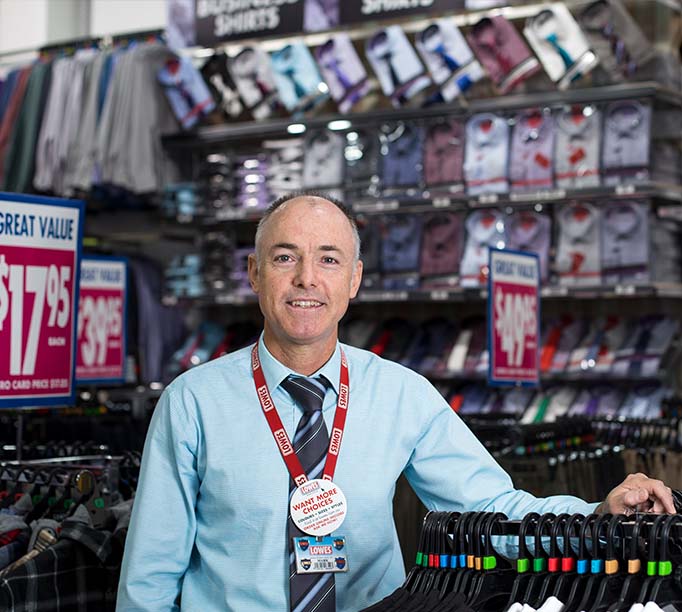 Mark
Tell us a bit about your shop or service? Menswear, boyswear and schoolwear. Offering customer service and value for money.

Whats in season or really popular right now with shoppers? Winter wear is coming in store and becoming very popular.

...and what's your favourite thing in store at the moment? Currently we have a great special on a range of suits at just $69.

How long have you been working here? I have been with Lowes for 27 years.

Are you a big or small crew - how many of you working there? There are 8 staff members.

What do you reckon is the best part of your job? Serving customers and helping them with their buying decisions.

What are your interests in life? I have an interest in cars and read a lot about military history.

So, do you think your shop or service helps make customers' lives easier? Yes, we have a great range of clothing at value for money prices and staff to help customers choose the right items.

Do you have local customers you know by name, or like to have a chat with? Yes, we have our regular customers many of which we know by name and of course they know us as well.

What do you think makes Orange Central Square a great community and/or good place to shop? Great location, well balanced mix of tenants and of course it has a Lowes store, so it has to be the best shopping centre in Orange.