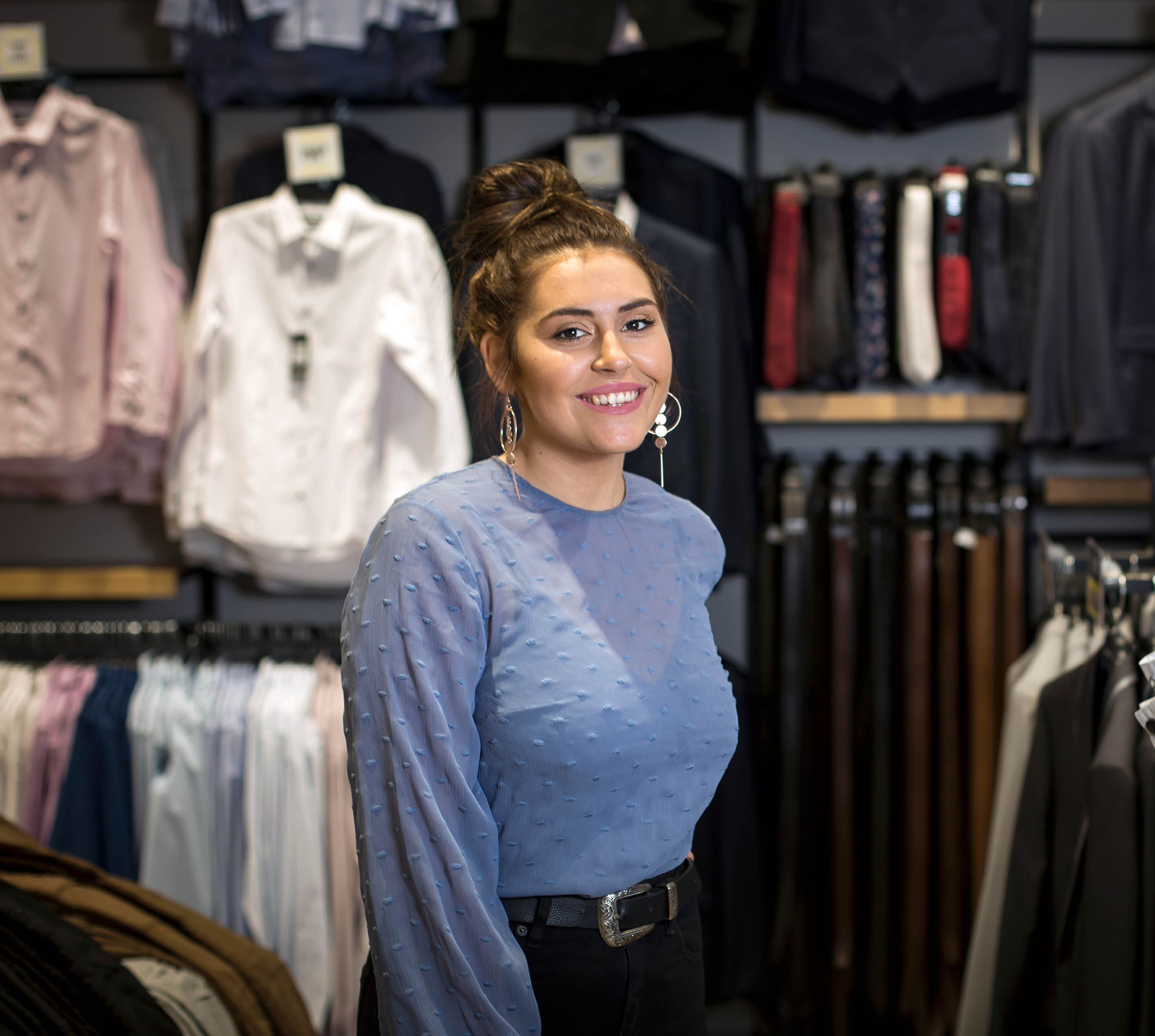 Yvana
Tell us a bit about your shop or service? All the latest trends and threads for each season.

Whats in season or really popular right now with shoppers? A great all allrounder is always our chino's and 2 for $100 how could anyone resist.

...and what's your favourite thing in store at the moment? The premier skinny blazer in Ink, it's beautiful.

How long have you been working here? 2 years

Are you a big or small crew - how many of you working there? 7, including myself.

What do you reckon is the best part of your job? Being able to style guys for special occasions.

What are your interests in life? Bit of a travel obsession, I am addicted to the sea!

So, do you think your shop or service helps make customers' lives easier? Definitely! We can help style and freshen up your look with no trouble at all.

Do you have local customers you know by name, or like to have a chat with? We have a few regulars, we always have a chat.