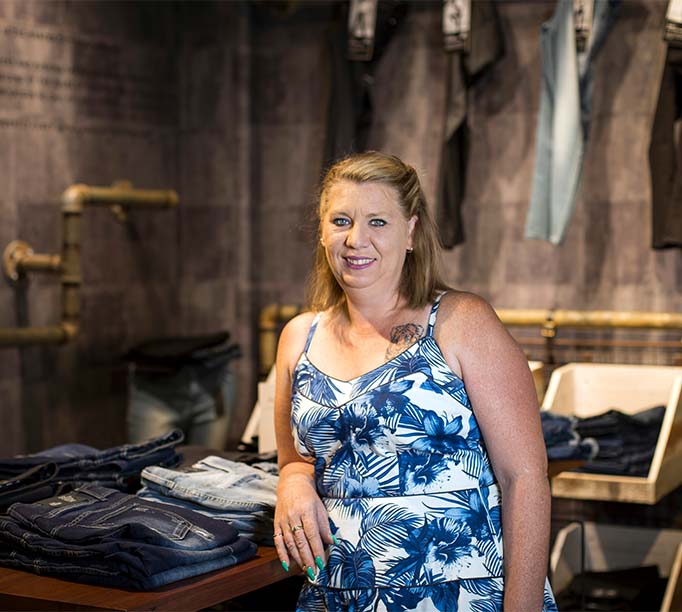 Hannah
Tell us a bit about your shop or service? We cater for the curvier women, size 14-22

Whats in season or really popular right now with shoppers? Floral's, cold shoulder tops and dresses.

...and what's your favourite thing in store at the moment? Our new electrical blue jacket.

How long have you been working here? 6 months

Are you a big or small crew - how many of you working there? I have 5 staff plus myself.

What do you reckon is the best part of your job? Making customers happy.

What are your interests in life? Tigers, going to ute shows and country music.

So, do you think your shop or service helps make customers' lives easier? Customers come from all over, Dubbo, Mudgee, Cowra,and fromm around, there is not much in the area for plus size women.

Do you have local customers you know by name, or like to have a chat with? We certainly do.

What do you think makes Orange Central Square a great community and/or good place to shop? Other managers are friendly and help out each other.