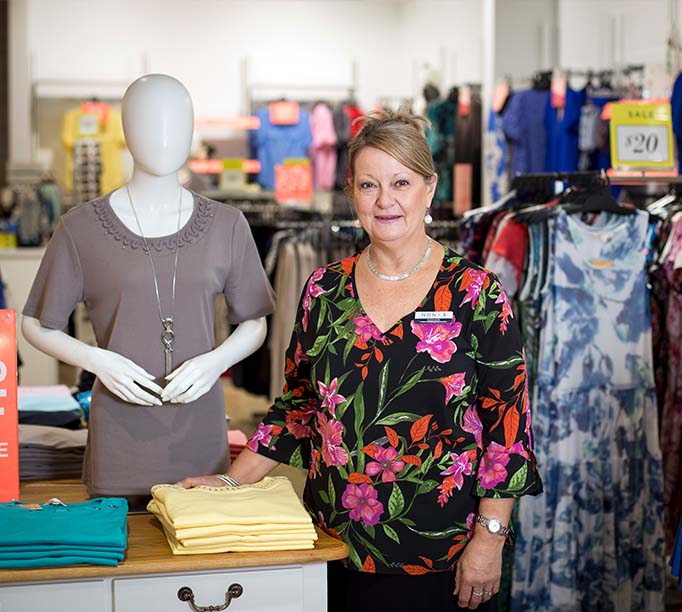 Eleanor
Tell us a bit about your shop or service? We are a ladies fashion destination, that caters from casual to evening wear for all ages.

Whats in season or really popular right now with shoppers? Our cotton tee shirts in a great range of colours and neckline details.

...and what's your favourite thing in store at the moment? Our "Natalia" stretch jeans, great fit.

How long have you been working here? I have been here 10 and half years

Are you a big or small crew - how many of you working there? There are 3 staff here.

What do you reckon is the best part of your job? Seeing a satisfied customer walk out knowing she will a million bucks in her new outfit.

What are your interests in life? Reading, sewing, camping and grand-kids.

So, do you think your shop or service helps make customers' lives easier? Yes, she can shop here for everything and not need to elsewhere to complete the outfit.

Do you have local customers you know by name, or like to have a chat with? Yes, we have lots of those

What do you think makes Orange Central Square a great community and/or good place to shop? It has something for everyone, ladies fashion, mens fashion as well as teenagers.