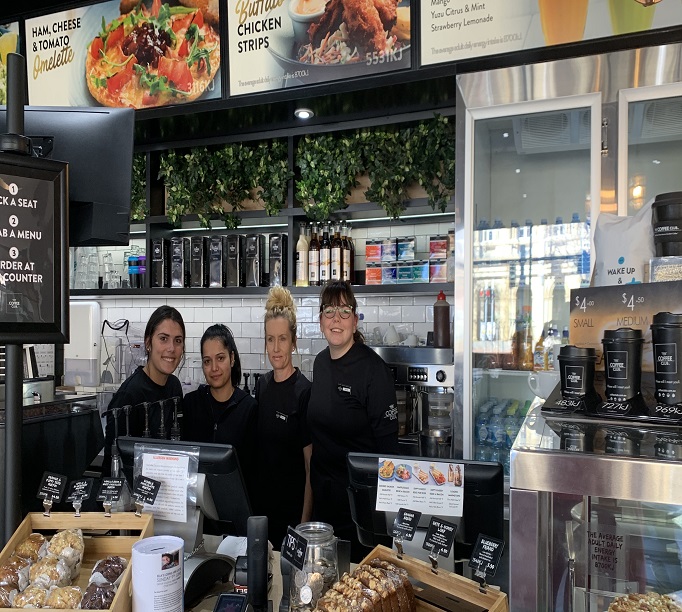 Darren & the Team
Tell us a bit about your shop?
We are a warm and inviting café offering all-day menus, great coffee, VIP offerings and loyalty discounts.
What's really popular right now with shoppers?
Waffle eggs benedict!
How long have you been here?
11 years.
Are you a big or small crew - how many of you working there?
There are 20 staff working here.
What do you think is the best part of your job?
The social element – there is plenty of social interaction with great people.
What are your other interests in life?
The football – rugby league.
Do you have local customers you know by name, or like to have a chat with?
Majority of our customers are loyal locals.
What do you think makes Orange Central Square a great community and/or good place to shop?
Great staff and management.