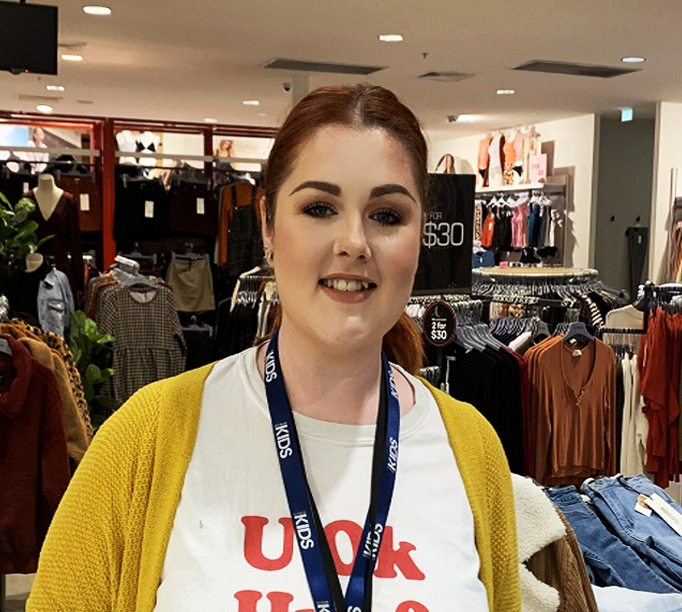 Jacqi
Tell us a bit about your shop or service?
We're a megastore with five brands. We have children's clothing through to adults.

What's in season or really popular right now with shoppers?
This season has brought a retro revival along with chunky knits.

...and what's your favourite thing in store at the moment?
Stripes and corduroy!

How long have you been working here?
3.5 years.

Are you a big or small crew - how many of you working there?
A medium sized crew - there are 11 of us.

What do you reckon is the best part of your job?
Genuinely I love my job! There is always someone new to chat to and no two customers are the same.

What are your interests in life?
Outside of work, I organise late night events and in any free time I may have I am a makeup artist.

Do you have local customers you know by name, or like to have a chat with?
Yes, we have many loyal customers!

What do you think makes Orange Central Square a great community and/or good place to shop?
The diversity of the shops in the centre. Its very friendly and all retailers know one another.