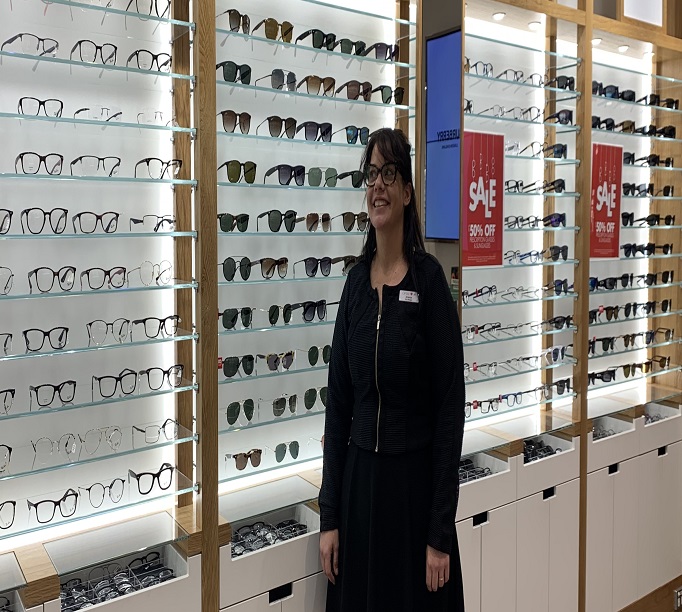 Amanda
Tell us a bit about your shop or service?
We provide personalised solutions to eye care needs.
What's really popular right now with shoppers?
Tiffany & Co frames.
…and what's your favourite thing in store at the moment?
Rayban sunglasses.
How long have you been working here?
9 years.
Are you a big or small crew - how many of you working there?
Small crew – 5 + our optometrist.
What do you reckon is the best part of your job?
Helping people see and look amazing in their new glasses.
What are your other interests in life?
My 3 yr old son!
Do you think your shop or service helps make customers' lives easier?
Of course, we help them see!
Do you have local customers you know by name, or like to have a chat with?

All of them.
What do you think makes Orange Central Square a great community and/or good place to shop?
Great selection of shops.