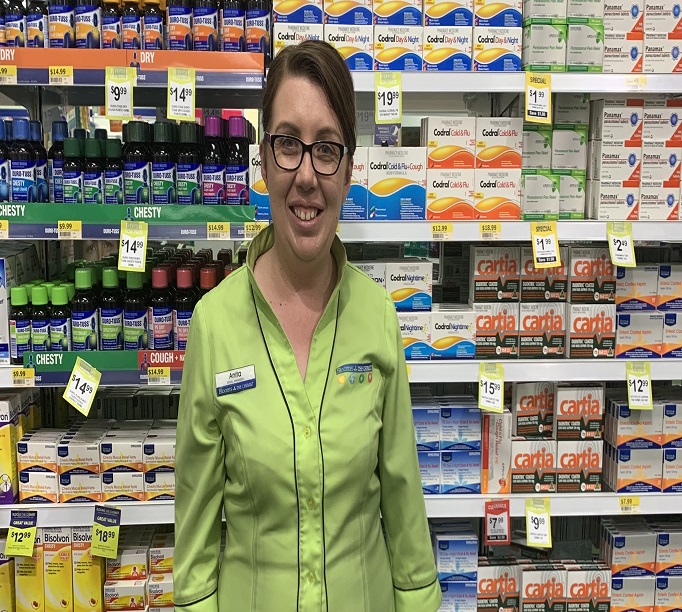 Anita
Tell us a bit about your shop or service?
We're a community minded chemist group always putting customers first.
What's in season or really popular right now with shoppers?
Tis the season for the flu shot!
How long have you been working here?
2 years.
Are you a big or small crew - how many of you working there?
There are 30 of us here at Blooms!
What do you reckon is the best part of your job?
The fabulous team that we have here and the delightful customers.
What are your interests in life?
Enjoying life and spending time with my family.
Do you think your shop or service helps make customers' lives easier?

Absolutely!
Do you have local customers you know by name, or like to have a chat with?
We have very loyal customers at the chemist - we always have regulars coming in.
What do you think makes Orange Central Square a great community and/or good place to shop?
The location and the people that make up the centre.